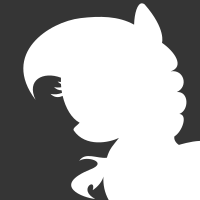 Content count

54

Joined

Last visited
Community Reputation
108
Brohoofs
About Cestrum
Rank

Cupcake

Birthday
My Little Pony: Friendship is Magic
MLP Forums
Opt-in to site ads?

No

Favorite Forum Section
Single Status Update
Working on getting new (lower) prices in my Commission Shop, whoot!

Also thinking of doing a Halloween Art Raffle~

@Snow My username is the Latin name for a genus of flower.

Cestrum - a large genus of fragrant tropical American shrubs (family Solanaceae) having red, yellow, or white fragrant clustered tubular flowers.

Specifically, I chose Cestrum Elegans for the flower's red color.