Entry posted by Jeric ·
773 views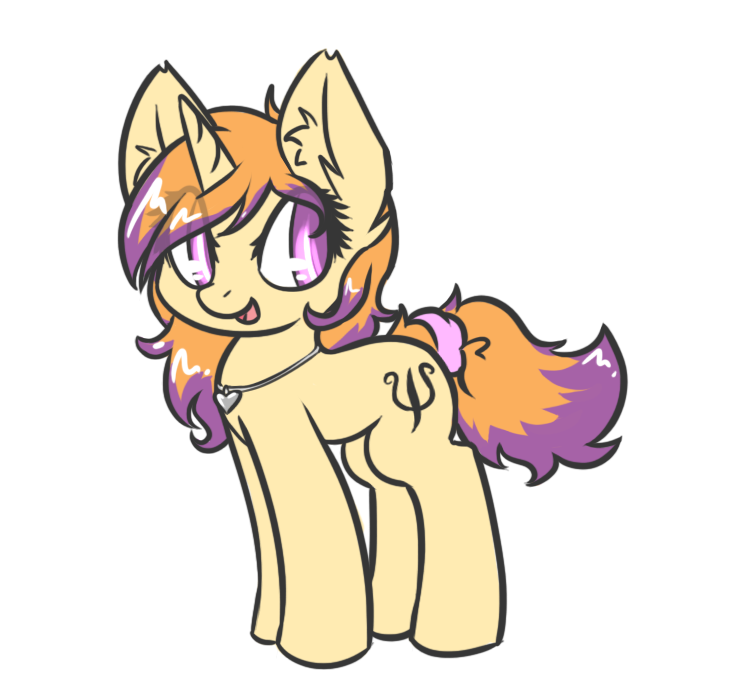 My wife now has a Ponyosa, courtesy of SFyr.
---
So what is this blog about? First, let me get the hard part out of the way. Some on staff know of this, two of them know the entire extent. My apologies if I come across as too clinical.

My wife has always had a rather difficult medical history. For the last few years we have been fighting a losing battle with dual illnesses that have slowly robbed her of her liver function and at times her rather robust mental acuity. One was genetic and depending on its severity will slowly wreak havoc on the liver, which is the biliary and hepatic organ that works to filter toxins. One was a congenital malformation. Presently, for someone who doesn't drink, her liver looks like a 60's year old alcoholic's would. She was recently hospitalized for cranial edema as a complication to an incident of hepatic encephalopathy. That incident was what precipitated my postponing MCAT's and Med School plans, along with my immediate departure from staff. She never fully recovered from this.
For someone with rapidly advancing cirrhosis, you are hoping for not just a transplant, but also trying to dodge something called hepatocellular carcinoma. Unfortunately, a scarred liver is a high risk factor for cancer. A blood test less than a month after being hospitalized showed concerns that led to a few tests that confirmed the presence of several tumors, the largest of which is situated directly on her portal vein. She was removed from UNOS, and her oncologist and team are doing everything that they can to shrink the tumors in time for being added to the list again. The reality is that she is fighting a clock and the odds are not in her favor. Her specialists have been supportive, but honest. There is a heightened focus on palliative care.

At present, we are all finally in a good place mentally. The last few years seemed to prepare us for the possibility of this situation. Looking back there is a part of me that is glad for the lesser obstacles we had to tackle. That said, while I am at peace with the fact that I may lose my wife and soul mate, and their kids may lose their mother, I am not immune to moments of sanguine thoughts. As a generally nostalgic person, I discovered that going through old photos helped bring up the spirits. Which brings me to this blog's purpose. I seek no pity or comfort. I am in a good place. That said, the sense of helplessness persists, and for this who know me ... I am quick to jump in to help when I feel it is needed. Being unable to do that weighs on me. Then there is the idle life - something I am unaccustomed to. I have more time to myself than I have ever had. My wife sleeps much of the time, and there is only so much you can do to fill the time. I will seek no employment, nor will I press on with my plans at entering the scientific community, as long as I am needed by the side of my wife.

My wife suggested that, as a therapeutic measure, I start committing some of our memories we made together to a simple narrative. Self-indulgent, but she is the PsyD. So ... tales of spilled soda, intricate chalk messages, marshmallow face, and setting my yard on fire will finally be told in all their whimsical glory. It has been a long ass journey from high school in 1993 to today, and every moment mattered, seamlessly building on each other to create a shared experience of ecstasy, trials, joyous absurdity, and mundane normalcy. Oh who am I kidding, there is nothing normal about us. That is how we like it. If any one wanted to know what goes into a long and lasting relationship, and how to juggle everything in your life (college, work, kids, wife, hobbies, and illness) ... stay tuned.
Just us. Just Jeric and @Just Jessi.
23