I appreciate your fascination...but please stand back a bit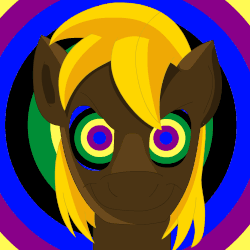 I gotta admit that i am sometimes very flattered when someone comes up to me and says: "Hey, that OC looks awesome and very original." Or if someone wants to roleplay with me, so we both can have a good time. I like the fact that i get this attention and it also gave me a bit more confidence in myself, when it comes to showing off my interest in hypnosis and snakes and a few other stuff.
But there are a few people out there (which i out of respect won't mention) that go a bit too far with it, that take the roleplaying a bit too seriously and take it to certain areas, that i don't want to go into. I am not saying that i don't want to have anything to do with them. I am just saying that these people should consider that behind my ponysona, is a 27 year old man, who dosen't play a character 24/7 and also has other things on his mind.
TL;DR it's great that you are interested in me. But don't go too far with it. I am sure we can become good friends then.

7