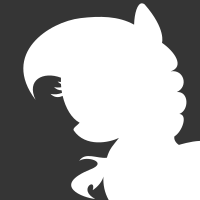 Content Count

4

Joined

Last visited
About PonE8
Rank

Blank Flank

Birthday

September 23
Contact Methods
Twitter

@Pon_E8

YouTube

PonE8

YouTube

https://www.youtube.com/channel/UCRAsT5qIyJ05AQBuZZs1S-g
My Little Pony: Friendship is Magic
Best Pony

Night Glider

Best Anthropomorphic FiM Race

Pegasus
Hello everyone. I'm here to start the BABSCon Hype for 2018. Call it early if you will, (but considering this is the only convention I can attend, I can get excited) but I believe you can never be excited too early. This next year (2018) BABS will take place from March 30th - April 1st. I hope that at least one person is as excited as me. Thank you and have a nice day.

I am going to BABSCon, and the panel I will be co-hosting has also been confirmed. The only things between us and BABSCon now is Whinny City and 29 days.Is it too early for the Hype Train to leave?

It can be any song, but it needs to be accepted first, like no swearing and stuff. Sorry if that made no sense.

hello everyone, my name is PonE8 and I have a dream/idea to bring the ever-popular Lip-Sync Battle to BABSCon 2017. I'll need some help with this, though. I'll also need people to actually lip sync for the show. If you are interested in helping, please let me know. Thank You very much. PonE8.