My Top 10 Cartoon Network Shows


Last time I made a list of my Top 10 Nickelodeon Shows. Now I will do the same for Cartoon Network. Now Cartoon Network has put out some really good creative stuff over the years even though they have put out some crap cartoons and live action shows. So I will present to you my Top 10 Favorite Cartoon Network Shows of all Time
#10: Grim Adventures of Billy & Mandy
This show follows a silly boy named Billy, a serious girl named Mandy, who become friends with the Grim Reaper and have quirky adventures in their town or different environments. And there are several monsters like Dracula and Boogey Man.
This is an interesting quirky show. It follows a critter named Chowder who is an apprentice for a chef named Mung Daal and helps him out. Pretty much most of the plots and themes are food based.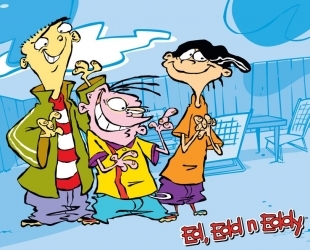 This show follows 3 adolescent boys named Ed, Edd and Eddy with different personalities. And do some wierd quirky stuff that most teens like to do. I never really cared for the characters just the humor.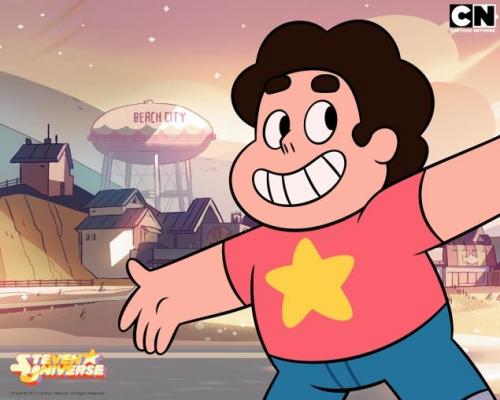 This show follows a boy named Steven who is a Crystal Gem which are intergalactic warriors who protect the world from evil. Believe it or not, I actually saw this show when it premiered in November 2013 before I even saw FiM. But I didn't fall in love with this show because it didn't relate to me enough which is why it's lower on my list. I noticed this show really took off in March of this year. I'm not exactly sure why, it became super popular overnight and I saw this over a year before that. I don't love this show but I do like it. Plus I also like the N64, Gamecube, Cloud, Pikachu, and Sonic references in it.
#6: Amazing World of Gumball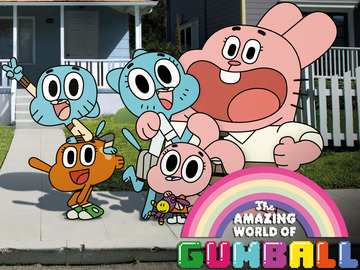 This show follows a cat named Gumball, has a goldfish friend named Darwin, and has several quirky adventures in his daily life. This show is unique in that it uses multiple animation styles all in one show, and it's got some really unique humor. It's a show that clearly doesn't take itself seriously.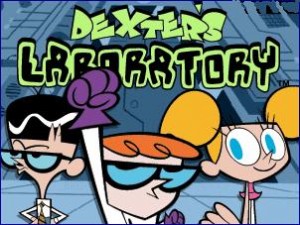 The first Cartoon Cartoon follows a boy named Dexter who is a boy genius with a secret lab with several inventions. He also has a hyperactive sister named Dee Dee who usually breaks into Dexter's lab and a rival named Mandark.
Before I got into FiM, I was really big into Adventure Time. This show follows a human boy named Finn and a magic Dog named Jake who have adventures in a post-apocalyptic land named Ooo which has a lot of strange creatures and places. One thing really cool about this show is how expansive it is. And it also has a fantasy setting to it but doesn't take itself seriously.
#3: Foster's Home for Imaginary Friends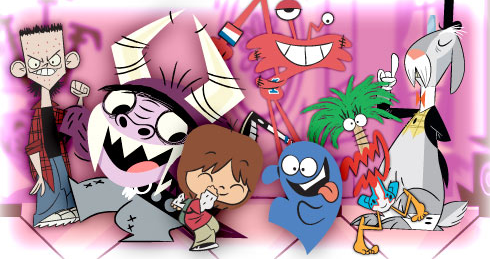 This show is about a boy named Mac in a world where humans and imaginary friends coexist and Mac has an imaginary friend blob named Bloo and they also interact with other quirky imaginary friends.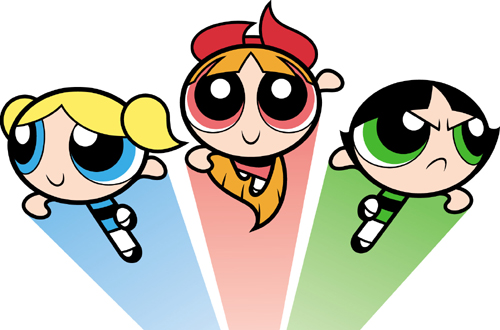 This show follows 3 supergirls Blossom, Buttercup, and Bubbles who fight evil, crime, and other problems facing Townsville. I usually don't care for superhero shows but this is one of the closest shows to superhero shows that I enjoy, and find the girls very relatable. There's a reboot coming out but I'm not excited for that. What do this show and Foster's have in common? Both are made by Craig McCracken and most of the staff that worked on these shows would later work on FiM including Lauren Faust.
And my #1 Favorite Cartoon Network show of All Time is...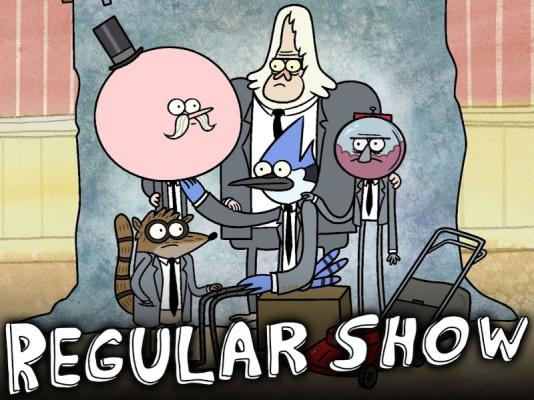 Yes this show's name is terrible but that doesn't mean the show itself is! This show follows a Blue Jay named Mordecai, a Racoon named Rigby who work at the city park and try to avoid work and get into weird, quirky, surreal adventures. Why did I choose this show as #1? Because I could relate to this show more than any other CN show, and of all the bizarre things in this show, and it keeps holding my interest which is why Regular Show is my Favorite Cartoon Network Show of All Time.
Honorable Mentions: Courage the Cowardly Dog, Johnny Bravo, Codename: Kids Next Door, Samurai Jack, Teen Titans, Ben 10, Total Drama, Megas XLR, Sonic Boom
So thank you for looking at my Top 10 Favorite Cartoon Network Shows of All Time. Tell me what your favorites are if you want.

Next list will be My Top 10 Disney Shows of all Time.
3