Conflict is an essential part of harmony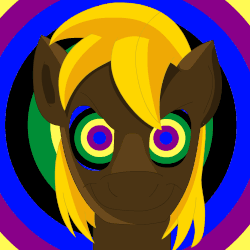 People have dreamed of an ultimate peaceful world with no worries, no war and absolute harmony. But when you actually think about it, most people don't really understand the true meaning harmony and rather mistake harmony with peace, considering ultimate peace is not achievable in a realistic way in our known universe.
It all starts with turning on your Television and seeing war around the world, which for many people consider as a consider as a conflict. But conflicts don't just happen on the battlefield, they happen in our everyday life, be it in our jobs, when we are sick, when we argue with our friends and family, wherever you essentially go.
Now you probably say, that it would be better to just go along with what the other say. But that is not good. A good argument and conflict can make you stronger physically or from a social standpoint. Believe it or not, if we look inside of our bodies there is a big conflict going on as we speak. If anyone of you have a microscope, try to squeeze out a little bit of blood and you see under the microscope that there is a big conflict is going, between millions of red and white blood cells. Without this conflict, our Body just can't work and Life as we know it would just not exist on this planet.
war and peace must coexist in the same universe to create harmony, else this universe wouldn't work.
5