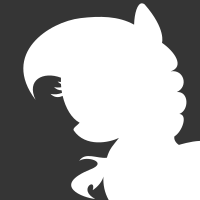 Content Count

2010

Joined

Last visited
About Betez
Rank

べテズ。

Birthday
MLP Forums
Favorite Forum Section

Equestrian Empire Roleplay
My Little Pony: Friendship is Magic
Best Anthropomorphic FiM Race

Pegasus
Belated as this may be, and despite you not really coming around here anymore, I just wanted to say happy birthday. I do miss you.

I've been told my ancestors are from Germany, however I'd be shocked if I'm completely German. I'm sure there's some ancestors from other European countries. However, I don't know which ones.

Black Friday I don't have much of a problem with, but I think it's sad that people have to work on Thanksgiving. That to me just seems really selfih on business owners' parts. I think people just shouldn't shop on Thanksgiving, and maybe that way people will stop having to work on thanksgiving.

I'd want to be able to be in paradise, but be able to return to earth as a spirit, and do what I want, without affecting anyone/thing. That way I could do whatever/go wherever I didn't get to do/go while I was alive.

sorry, I'm afraid I don't. Name change?

Adele Alesso Alex Clare Arcade Fire Avicii B.o.B The Beatles Billy Joel Blue Öyster Cult Calvin Harris Chance the Rapper Childish Gambino Coldplay Cosmic Gate Daft Punk Daughtry Deadmau5 Eminem Foo Fighters Foster the People The Fray Gorillaz Green Day Hüsker Dü Imagine Dragons Jimmy Eat World Kaskade Kid Cudi Lupe Fiasco M83 Nero Of Monsters and Men OneRepublic Panic! At the Disco Pink Floyd Red Hot Chili Peppers Rise Against Rush The Script Shinedown Sugar Ray Swedish House Mafia System of a Down Tokyo Hotel Tool Twenty One Pilots Two Door Cinema

I don't know how many of you remember/know me. I took a break from coming here around September on account of many people I knew leaving, me being burnt out on MLP in general, and the quality of the community decreasing, at least in my opinion. And no offense, but it seems like the forums have continued to go downhill since. In my last blog entry, I said I'd be leaving for an indefinite amount of time. Well, I've decided to come back. However, I'm not gonna be on 24/7 like I used to be. I'll probably go on a posting binge every once and a while, and then go back to being offline. I

Well, ever since June, I haven't been on nearly as much as I used to be. And unfortunately, I probably won't be very active at all for the foreseeable future. I've devoted what in my mind is a great amount of time to becoming an active member of this community. But, as time has passed, and a lot of the people I knew when I first joined have either left, or have become pretty inactive, this forum just isn't as fun for me as it used to be. Please don't be offended by this. I've talked to a lot of really nice, really fun people here. But I've also recently had to prioritize some things in

I've only seen a few of your posts, and never really got to talk to you. Nevertheless, thank you for everything you've done. It's been nice to have you.

I like it. >inb4 "Where's your signature?"