Objective analysis: [also] Can knowledge to do evil cause more good or evil?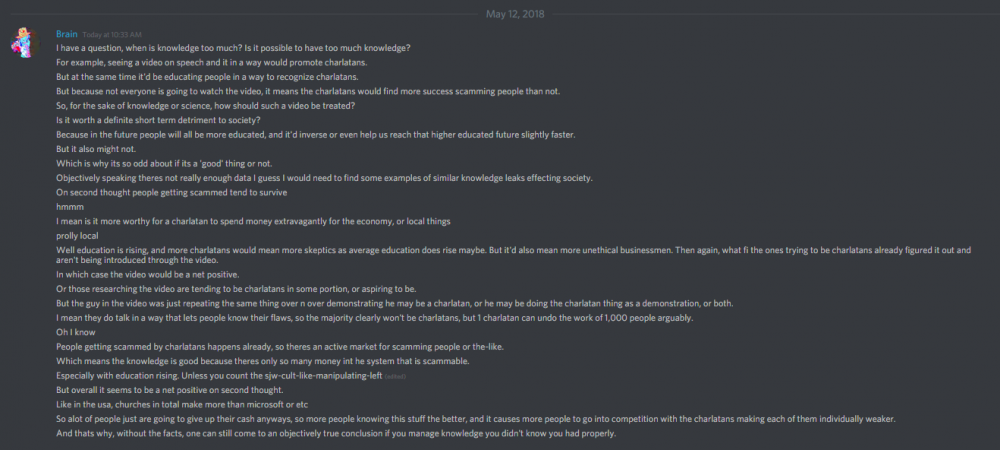 This is an example of the thought process one can use to reach a conclusion with knowledge we already have, but did not think to consider. It just takes some time and patience. If the brain can store massive quantities of data, why do most people not consciously recall it all? Its because people do not try. All you need is spare time, and recognition of an almost order of operations of logic.
In this example I start by asking a question that most would think has no definite objective answer. Then I keep going through a self-critical process of proposals based on reflections and the knowledge it brings to the foreground that I already had but did not know I had.
So to simplify.
1. 'unknowable' question
2. reflection
2.a knowledge from reflection
2.b applying the knowledge into the equation
2.c rule it out if it doesn't objectively answer anything
3. repeat 2 til it does objectively answer something
4. add this into the equation permanently
5 repeat 2-5 as needed til the first question is answerable.
6. The answer and its objectively true within the assumptions that 'the world is real'.