5 Illogical Conclusions We often make about things in the fandom.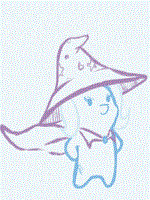 Us bronies don't deserve to be hated, and that's true, however, lots of times we make false assumptions about everything involving the fandom. I hope that by pointing them out, it can at least help people become more logical. I'm here to clear up a few things.
#5: Non-Bronies are always haters
This is a logical fallacy I see fairly often in the fandom. Why people believe that non-bronies are always haters is something that escapes my understanding. That is like saying everyone who prefers Pepsi has a death-wish against the Coca-Cola company, it's not true, and it doesn't even look true if you squint at it sideways from fifty yards away. Haters exist and non-bronies exist, but that is not an interchangeable term.
As the name implies, being a non-brony means you're not a brony, simple as that.
And being a hater implies you hate, see? Very simple.
#4: Who your favorite pony is matters
While it's nice to know, it's not something you need to convince people to. Converting someone to your favorite pony is like convincing someone the color orange is superior to the color blue. It's an opinion question and a petty one at that. Why waste your time arguing about who the best pony is instead of say...explaining why you like your favorite pony in a very long several paragraph essay-type thing (CD has the right idea, although Discord isn't a pony, you get the idea). I'm not saying it doesn't matter to anyone, what I'm saying is that it's not worth starting a flame war about.
#3: Being a brony means you're a nice person
This one is not true in the slightest. While generally we're over all the nicest fandom around and this forum specifically might be the nicest place on the internet, it's not like that's because we're bronies. Correlation does not equal causation. I have seen many people who are bronies and also happen to be jack-asses, and I've seen nice non-bronies. Being a brony doesn't indicate anything except that you like the show.
#2: The fandom is some kind of hive mind
I see this very often in threads. People post like the entire fandom agrees about everything, all the time, twenty four seven. They say "we bronies believe yattayattayatta" which is not something that can be said. We're a very diverse group with a lot of different opinions. The main reason this is annoying is because they will often get defensive when you tell them that you have a different opinion, if not, they'll usually ignore you. It's especially bad when the opinion they claim is the generally held one in the fandom is when it's a very unpopular opinion.
#1: Firebolt is not the coolest person ever.
This is perhaps the strangest anomaly I ever see. I have seen people who actually believe that Firebolt is not the coolest person ever. That is a very strange belief, and I don't know where the rumor first sparked.
19