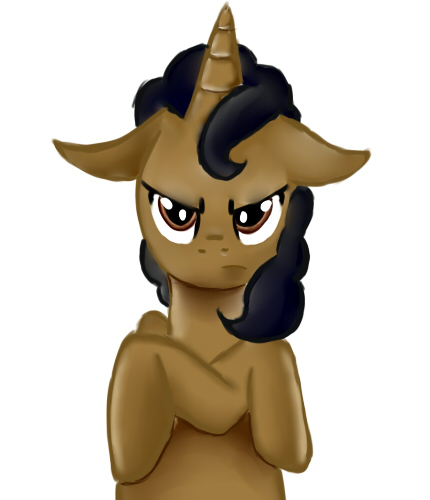 'Ello everypone, welcome to another episode of Motion Spark's rants. I'm going to talk about poor people, now, If you think that I'm always likable and overall a good guy I'm going to confess to y'all something that it may me look like a total scumbag.
I don't like poor people (I don't hate them all, but I just have a lot of disconfort with them at first sight), yeah I said it, they actually bother me, their presence it's annoying to me and I can't be around them for much time, especially if they smell bad or are ugly, or don't have nice clothes.
Just a couple of minutes ago, some sort of an old random woman came to my house asking for something to eat. The cleaning lady was outside, and I was sitting with my laptop on the kitchen table. As soon as I hear that annoyingly soothing voice calling "heeeeello". My blood started to boil, and I started to get stressed because I have very little pattience of these people who asks for things from house to house, to rob or sell things that we obviously don't need.
I stood up and looked through the window to see who was this person, while the cleaning lady went to the porch to see what the hell she wanted, then she came inside and told me that this woman was hungry, that she would get her some coffee, I rolled my eyes, and told her, go get the coffee I'll watch her, like as if I was expecting her to pull out a gun or a knife to threaten us to give everything we own. My mom taught me to not to trust in anyone. While she was waiting outside the house, my eyes never left her while I was looking at her, with despise. Yes, I despised her already, I was thinking. "Why she wasted her life like that, to end up asking for food in random houses?", "why is she so poor?", "where in hell is she going to sleep tonight?", "why my house, damnit!".
Then the cleaning lady came out with a cup of coffee (the cup was disposable of course) and a pack of crackers and she gave them to her. I even hated the way she drank that coffee.
If I was home alone, I would probably wouldn't make any sound or just hide so she would thought that the house was empty. Yes, I'm THAT dickhead.
Also, I can't stand these people who sell things on the streets, or in buses, I think they annoy the hell out of the drivers and passengers who are already stressed with their own problems. And on top of that, if they can't get people to buy their crap they start to mention God or mention how shitty their life is in order to manipulate the weaker of the minds so people can "feel touched" by their stories and naively buy their crap (by crap I meant, crappy stickers, crappy pens or pencils, crappy gums, crappy keychains, crappy everything!). But I'm not buying that bullshit. Also I remember telling my neighbours friends when I was much younger, that I would be ashamed if my dad was a taxi driver, they called me an asshole for saying that, but that was what I trully meant. I fill my mouth saying that I'm humble, down to earth and whatnot, but by no means I would accept to live under a hard economical situation, I guess I am an spoiled kid, which I never dared to call myself.
I have no right to judge these people because I'm ignorant of what things they are going through and how hard their life is, and I learned in church (wow! I'm quoting church), that I should not give my back to any person because that person could be Jesus in disguise, and I just feel so bad to be THIS judgemental but I just can't help it. Am I right to be like this about them? am I wrong? you know it's an internat battle between morals, justice and what's right and what's wrong.
But at the same time it's just not fair to put their children to sell things for them. I don't remember the last time I went to the McDonald's auto-mac without encountering kids trying to sell shit to me, and if I refuse to buy, they say that they are hungry and they want money. I always ended up giving them some coins, but it's obvious that they are being manipulated by adults because their words are so mechanical it's very clear they've learned what to say when people don't want to buy their shit. Is this they way they want to succeed in life, their parents teach them to ask for money, and that's what are they gonna do for the rest of their lives. That's the part that make me dislike poor people, because they are not hungry for this world, they don't strive for success. They want everything given to them in their hands, since it's more easier to ask for money. I'll say FUCK THEM ALL, they can be anything they want but they just prefer to have the easier way to get an income.
UPDATE: The cleaning lady just told me that after she drank her coffee, she was shameless enough to ask for money to buy a gas barrel. See my point here? I'm even more pissed to poor people now
1