i need a timeout from this place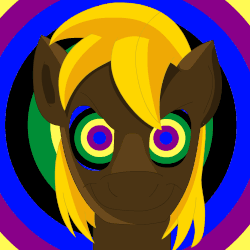 hey everyone
I know, some people might be rather shocked at this sudden decision of mine, but i think i really need a time out for this place.
Some might say "is it because of the premiere and the reactions?" Yeah, kinda. But also because i just need a general time for myself.
It's just, for the last few months i tried to stayed out of the debate pit and i was okay with that. I rather like to have fun with my friends and talk about pones from time to time.
Now all of a sudden, it seems the debate pit came into ponies and now i can't ignore it. So before i rampage any further and ruin more friendships, i rather take a break from here and watch the next few episodes by myself.
I have no idea when i will come back. But to my close friends and the people who know me, i have no grudges against you and i am not mad at you. I love you all still and i will return at one point.
For now though, i will leave you with this. If you wanna speak to me, try to reach me on Skype, Discord and through PSN.
13