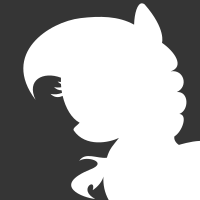 Content Count

950

Joined

Last visited
Profiles
Forums
Character Archive
Frequently Asked Questions and Helpful Hints
Equestrian Empire Character Archive
Pony Roleplay Characters
Calendar
Blogs
Store
Everything posted by 1111
I really don't think the devs know what there doing now, but the ponys really do look too much alike, and most likely will be sued fairly even by my book.

So I don't know any thing about trade mark laws and such, i'm would think this game is fine other then the style is almost identical to hasbro, they should really change it. Is there other issues with it?

any one know a good way to find new music?, im a bit picky and bored of what i have all ready

you know those wooden doll things artist use to draw i wonder if they have a online app for that or something

21 years old been waiting for my own room for years my bro doesnt even live here and his junk is still here -_- well f my dreams as usual

game magazines why do people buy them, they never say any thing negitive and make things sound way better then they are.

Not really and considering you only need to have sex once to not be a virgin a no game loner like me can and I have. You can only assume they don't have sex much by looking at some one.

powerpuff girlsz is a thing apearently

Pretty much the same thing, but I haven't felt pain in a long time.

i know this is old news but i saw a streamer was streaming resident evil 6, yah resident evil 5 was bad and 6 well im never going to play resident evil again 4 was only good because it had what made resident evil resident evil

why cant life be like dbz where all you have to do is fire lazer beams at youre problems while screaming loud man groans

you know being some one who sucks at talking and socialization i think i realized the most important part of exspressing youre self is to have a point and being dessensitized and desolent i guess im not much of a talker.

dont get why there isnt a broadcast option for when you start a game instead of it being on oroff allways with steam

dat feel when you realize you have no decent amount of skills or talents in any thing

Dipping into things is different from fully committing to the thing that makes you happy and using it to progress in life. But I don't have much experience in the working world, so I don't know how much that helps. But things change, opportunities appear. Just gotta make sure you're looking out for them. I hope you can find whatever you're looking for.

I think aliens being hostile would just depend on what there motives and junk are.

they should make it so you can hide games on youre steam gamelist to a hidden tab thing i got games that i dont play that just take up too much space

how do you refund on steam?