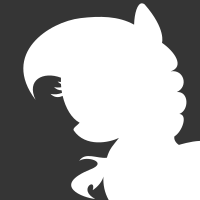 Content count

291

Joined

Last visited
Community Reputation
92
Brohoofs
About bwrosas
Rank

Butterfly

Birthday
Which is great news! But Fans Still Have Questions About What Happen behind the scenes between Netflix and Hasbro to cause some many extentions of the show's run on the streaming service.

Here I discuss the possibility of the Power Ponies concept showing back in Season 9 (the final season). Comments are Welcomed

Here I speculate and look at why there may be more to Cozy Glow than what we've already or will see in the Season 8 finale Comments are Welcomed

Overall the finale was pretty decent. Overall, again as I said, a pretty decent finale. what you say?

Now this is the kind of Season 8 finale that is popcorn worthy. And to suffice to say

Got the new MLP Seasonal DVD , contains 4 eps from S7, including Shadow Play video-1536300447.mp4

They may be readjusting some things at the moment.

And When I search/scroll down to "NEW", even through it seems to says "Continue Watching", it's on/in that section

I just watched a bit and the expiration date has been removed. Usually it comes after the TV-Y rating is shown. But it's not there anymore.

I think its to buy time until the contracts are renewed and set and nothing is missing. In other words, they're playing it by ear. So don't be surprised if they renew for another two weeks, just to buy time for renewal contracts to be finalized.