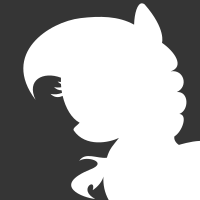 Content Count

328

Joined

Last visited
About Thunderstorm
Rank

OldClassicGamer

Birthday
MLP Forums
Favorite Forum Section

Site Questions & Tech Support
My Little Pony: Friendship is Magic
Best Anthropomorphic FiM Race
Is there a delete button for my account?

I'm a proud Christian! Although I will say I don't hate gays (infact I don't have a problem with them at all) I believe in the Word and Jesus Christ. :3

The first videogame I've ever played would have to be either Spyro the Dragon (PS1) or Crash Bandicoot. Back when the dragon was a dragon and the bandicoot wasn't doing drugs.

Even LoZ isn't safe from being ponified >.<

At first I was outraged. But now I don't really care.. She's still the same Twilight we all know and love... But with an epic pair of wings.

Just bought TLoZ: The Wind Waker. C:

I know how to animate somewhat.. I just haven't posted any yet because I'm working on some projects of mine :3 but I'm not good enough to be in any sort of advance group or anything, and I'm not looking to do anything for anyone else.