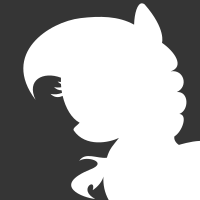 Le Trotteur Sauvage
Users
Content Count

1,081

Joined

Last visited
Profiles
Forums
Character Archive
Frequently Asked Questions and Helpful Hints
Equestrian Empire Character Archive
Pony Roleplay Characters
Calendar
Blogs
Store
Everything posted by Le Trotteur Sauvage
Ever tried REAL Belgium fries ? They're full of oil it's disgusting

Let me introduce myself, it is I, winner of the game !

Banned for hauling at the moon !

Ca va venir with a little more training you'll verra !

So uh... tu viens de France du coup ? Are you looking for a fight Lucky ?

I hope you like my dacing

Huuuum... I should be fine even tho he's scary

Banned for revealing the sad truth...

So your hobby is being slow ?

I love you because you're here to play with me and so bring more fun to these games and the forum

Always have duck, +1 ! He is quite unreliable

And you, wanna make some crêpes ?

Yea several Got a collection of any kind ?

Protein is good for you, protein can be find in @TBD 🚬's bod, so....

That's actually pretty hard.... Boob ?

Smashing villlage I guess ?