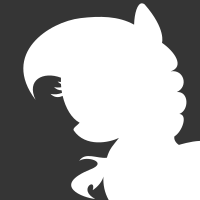 Content Count

234

Joined

Last visited
About ShadowSJG
Rank

Butterfly

Birthday
New special before the end of the year; https://www.instagram.com/p/Bn7LIK_FP5X/?hl=en&taken-by=equestriagirlsnews2018

So the video did say a new one was coming right and it's not ROC?

Why do you say ROC will be put on netflix?

No, they said one is for spring. Talking about another one.

I saw this video here: Which says there is a new EQG special like in fall or netflix before the end of the year. Thoughts on this?

What,you mean like how the show does it? Could I have some examples?

So for a story I'm writing, I have around 14 main characters(it's a crossover). I was wondering, how can I deal with having this many protagonists, like make sure they all get enough attention, proper character interaction, etc. It's written in the style of an episodic series for reference

I hear people say we are only getting two this year. Why do you say there is another one?

I hear IMDB says the EQG special is due 2019 or something. Is that an official release date for it something, since IMDB said so?

Who says spring and why? Also, doesn't hasbro guide for 2018 list two specials done, which are forgotten and rollercoaster friendship? Does 2019 seem likely?

Is this movie coming 2019 or not?

I posted a thread a while back here and the responses to me....were on the negative side. So I wanted to know, is it fair to say most bronies are right wing or on the conservative side?

To be clear, I was referring to domestic terrorist attacks. By that logic, do you think right wingers should be screened in the U.S? I know you'll say no. Also, this is important: In the end, we found evidence that generally supports the first part of de León's claim -- that radical right wing terrorism is on the rise. Still, there's a lack of agreement among experts and even within the U.S. government over how to define terrorism. As a result, some studies show political violence is on the rise among far right wing groups, but do not explicitly call all of these crimes terrorist attacks.